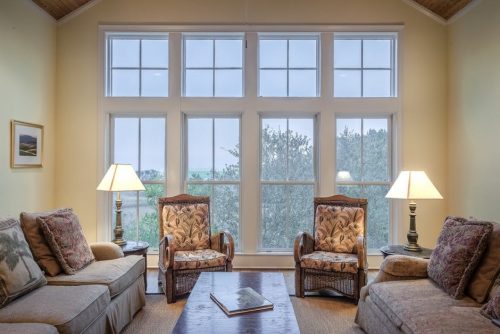 Good Windows Go A LONG WAY in your Home
Maybe you haven't thought much about your windows lately. If that's the case, don't feel guilty, windows are an easy aspect to overlook in your home. But for those of you who have endured bad windows in the past, you know just how important it is to have good, energy efficient windows in your home. So let's take a quick look at how windows can affect different components of your home, and the importance of high quality window repair services.
Save Money on your Energy Bills
This is by far the number one advantage that homeowners are looking for with new windows. Summer is here now and it's starting to heat up out there. That means our air conditioners are working to keep our homes cool. Without energy efficient windows, heat is constantly seeping into your home. That means your air conditioner is working overtime to keep up. In the end, that equals a high energy bill at the end of the month. Same goes when we get to the winter. If your windows are letting cold air into the house, your heating bills go through the roof. The proper installation of new, energy efficient windows will keep your home comfortable and secure from the outside temperatures.
Weatherproof Windows
Every season brings a different weather adventure. You can see intense heat, thunderstorms, blizzards, and heavy wind all throughout the calendar year. If your windows aren't properly weatherproofed, you are likely going to see a build-up of moisture that can lead to structural issues or mold. This is why properly installed, weatherproof windows are a must-have for homeowners.
Proper Installation using the Right Materials for your Home
It's essential to use a professional window repair expert. Even if you pick out top-of-the-line windows for your home, you need to get them properly installed in order for them to provide you with some of the above mentioned benefits. The type of windows that you have in your current home will depend on what upgrades and changes you make. Some of the various window types include bay windows, double hung windows, glass block windows, hopper windows and sliding windows, just to name a handful. There are also insulated windows, double glazed windows and gas-filled windows when it comes to the glass. Again, this is why it is important to consult with a window repair expert to find the right window types for your home.
To find a window repair expert in your area, check out the Repairman App today. You can also find the latest news and updates by signing up for our newsletter. And if you are searching for more home improvement topics and tips, you can learn more by reading the rest of our blog.
Download the FREE Repairman app from your favorite app store today and connect with professional service Providers near you!
(Available for iOS and Android)