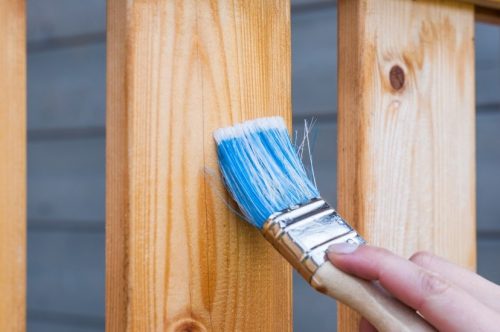 Summer Home Improvement Projects
As we approach the "dog days" of summer, your home improvement to-do list is likely growing by the day — and that's okay! The summertime is the perfect season to tackle the home improvement projects on your list, especially those that take place outside the home. Let's face it; once winter gets here, it's too cold to get anything done. Sundays will be for football instead of fixing things around the house! With this in mind, let's take a look at some summer home improvement projects to keep in mind.
Clean out the gutters. If you haven't done this by now, make it a top priority. Clogged debris from the fall and winter can create poor drainage. This can lead to water in your foundation that can cause major damage.
Check your windows. Check to make sure all of your windows are properly sealed. If you notice warm air seeping in, you have a problem. This could be a nightmare with your cooling bills this summer. Bring out a window expert to evaluate the issue and to look for a solution.
Power wash — the house and your sidewalks. Sometimes your house needs a bath too. Dirt and mold can build up on siding and sidewalks. Take an afternoon to power wash and your home will look good as new.
Deck repairs and painting. The winter months can do some serious damage to any outside structures. Now is the time to evaluate your deck for potential repairs. It also never hurts to stain your deck, which adds an extra layer of protection from weather. It also helps boost your curb appeal.
Replace damaged siding. Once again, winter can cause some major headaches when it comes to the outside of your home. If you see damaged siding, bring in a licensed contractor to properly fix the problem.
Install ceiling fans. You probably noticed that some rooms in your home get hotter than others, even with a good HVAC system. This could be because of direct sunlight or different ceiling types. Now is the time to put in ceiling fans. You will be surprised at how much relief these fans can give you in the summer. They even help out in outdoor porches as well. Be sure to reach out to a certified electrician to have your fans safely installed.
Don't let these summer days pass you by! Download the FREE Repairman app today to get connected with a wide variety of certified professionals in your area. For the latest news and updates, sign up to our newsletter. If you are looking for more home improvement topics to tackle, you can learn more by reading the rest of our blog.
Download the FREE Repairman app from your favorite app store today and connect with professional service Providers near you!
(Available for iOS and Android)