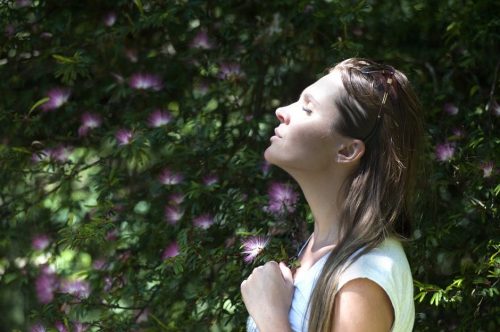 How is the Air Quality in your Home?
When it comes to the air that we breathe, we want to make sure it is of the best quality at all times. Considering that we spend more time inside our own homes than anywhere else, we want to focus on the air quality inside our homes. Let's take a look at some of the most common pollutants out there, as well as the best approach to protect your home from these unwanted contaminants.
Protect your health
The quality of the air in your home will certainly affect the comfort of living in your home. Most importantly, air quality also affects your health. Some pollutants can have long-term health effects. For those of us here in the Denver, Colorado area, the recent forest fires carry the threat of poor air quality. Carbon monoxide and nitrogen dioxide levels can severely increase in areas of heavy smoke. For air quality advisory updates from the Colorado Department of Public Health and Environment, be sure to regularly check their website here.
What kind of pollutants are we talking about?
There are a lot of different pollutants that could impact your home depending on your location and other factors. Below are some of the most common pollutants that often invade a home:
Carbon monoxide
Allergens
Dust
Mold
Radon
What is the solution?
There are certainly some precautions that you should take to protect your home. Carbon monoxide detectors should be placed throughout your home. Also, if your home tests positive with high radon levels, there are various radon mitigation systems that can be installed to lower the levels. For dust and allergens, there are some HEPA filters that you can use in your HVAC system to reduce allergens in the air.
While the above options are definitely important for precautionary measures, the best solution is to bring in a licensed home inspector to properly evaluate the air quality in your home. There may be hidden mold or other issues that are causing air quality issues. These are problems that only a licensed home inspector will be able to find. A home inspector can also perform high quality air tests that will give you the proper readings to ensure that you tackle the correct pollutants in your home. Home-based air quality tests are often faulty and unreliable without the help of a trained professional.
It's also a good idea to bring out an HVAC professional to service your system on a regular basis. The air quality in your home is directly tied in to the type of air that is being pumped out of your HVAC system. In many cases, dirt and dust build-ups need to be cleaned out by an HVAC professional.
To connect with licensed home inspectors and HVAC professionals in the Denver, Colorado area, download the FREE Repairman app from your favorite AppStore, or directly from the RepairmanApp website. And don't forget to sign up for our newsletter to receive all of the latest news and updates. For more tips and insights on other home improvement subjects, be sure to check out the rest of our blog.
Download the FREE Repairman app from your favorite app store today and connect with professional service Providers near you!
(Available for iOS and Android)