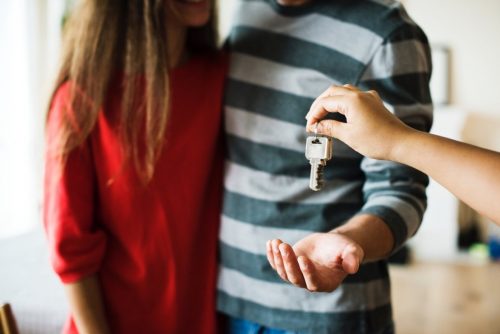 Top 5 Mistakes New Homeowners Make
As a new homeowner, you have a lot to be excited about. You have the freedom to transform your home into the kind of place that you always dreamed of living in. Maybe you are redesigning your kitchen to get those countertops you always wanted. Or maybe you are painting every room in the house to meet your specific design tastes. While this is an exciting time, getting caught up with some of these projects often blinds new homeowners from some of the important things that need attention in a new home.
If you are a new homeowner, we don't want to see you make any of these mistakes during such an exciting time of your life. With that said, take a look at these five mistakes to avoid.
Not using a professional for plumbing and electrical projects. Do not take these kinds of projects lightly. Utilize the Repairman app to connect with certified, insured professionals that will safely and properly carry out this kind of work right here in the Denver, Colorado area.
Not having annual HVAC maintenance checks. HVAC systems need a little attention every now and then. If you don't get regular maintenance checks, you will likely run into a major problem down the road that could be very costly.
Not getting your roof checked for damage. If you think it's possible that your roof may have been damaged from a storm or fallen debris, do not let that issue sit for long. Roof damage can lead to serious water or mold damage inside your home.
Not utilizing energy efficient windows. Windows are often overlooked by new homeowners; however, you will eventually realize their importance to your home, especially if a problem arises. Specifically, energy efficient windows are important to consider to help manage the indoor temperatures of your home. Energy efficient windows can greatly help you save on your monthly energy bills.
Hiring unverified contractors without insurance. It's never a good idea to hire someone to do work on your home who is unverified and uninsured. This mistake often occurs when you hire someone who is a friend of a friend, or a recommendation from a family member. Don't be afraid to say "no" to these recommendations. It's vital to have a qualified professional with the proper experience and knowledge to do work in your home. Not to mention, your contractor should ALWAYS be insured. Using the Repairman app will ensure that you are connected to only those who are qualified, insured, and background-check professionals.
Download the FREE Repairman app from your favorite AppStore, or directly from the RepairmanApp website to connect with verified experts in various fields such as plumbing, electric, HVAC, roofing and windows. And don't forget to sign up for our newsletter to receive all of the latest news and updates. For new and experienced homeowners, you can find more valuable information on a variety of home improvement projects at the rest of our blog.
Download the FREE Repairman app from your favorite app store today and connect with professional service Providers near you!
(Available for iOS and Android)