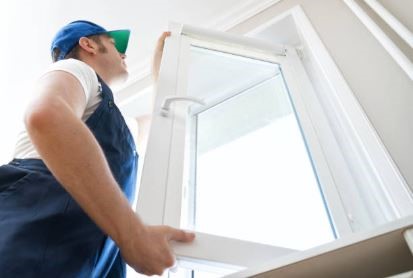 The Importance of Good Windows in Colorado
Every region across the country has to deal with its fair share of weather-related conditions. Whether it's hurricanes in the southern states or tornadoes in "Tornado Alley," homes need to be properly equipped to withstand whatever Mother Nature decides to throw at them. Here in the Denver, Colorado area, we certainly have our fair share of weather-related challenges. In this article, we are going to put our focus on having the right windows in place at your Colorado home.
The effects of Colorado weather
If you are reading this and you live in Colorado, you probably already have a good idea of the weather conditions that can have a major impact on your home. We are talking about snow storms, hail storms, tornadoes, and heavy thunderstorms to name a few.  And of course, there's also the high altitude levels which brings higher levels of ultraviolet light in comparison to those at sea level. When it comes to the windows in your home, you need reliable protection from all of these elements.
Choosing the right windows
At first, finding and installing the correct windows for your home can feel like an intimidating challenge. This is why you need a window expert to evaluate your home to ensure that you make the best choice. Don't forget, it's easy to find qualified window experts right her in the Denver, Colorado area using the Repairman app.
Your window expert will review with you the different types of windows. Keep in mind; fiberglass is a much better option than vinyl windows when it comes to protection against the Colorado weather elements. Energy efficient windows are also a great choice. These types of windows are your best bet to lower your energy bills by better keeping the cold and hot air from entering your home. Heat gain and heat loss through windows are responsible for 25% to 30% of residual heating and cooling energy use.
Professional installation makes all the difference
Using the right window professionals for installation at your home will go a long way with the longevity of your windows. Qualified window experts will ensure that your windows are properly sealed to handle any issues that may come with the higher altitude levels.
To easily connect with verified window experts in the Denver, Colorado area, download the FREE Repairman app from your favorite AppStore, or directly from the RepairmanApp website. And don't forget to sign up for our newsletter to receive all of the latest news and updates. If you are looking for more home improvement-related blog articles, be sure to check out the rest of our blog.
Download the FREE Repairman app from your favorite app store today and connect with professional service Providers near you!
(Available for iOS and Android)