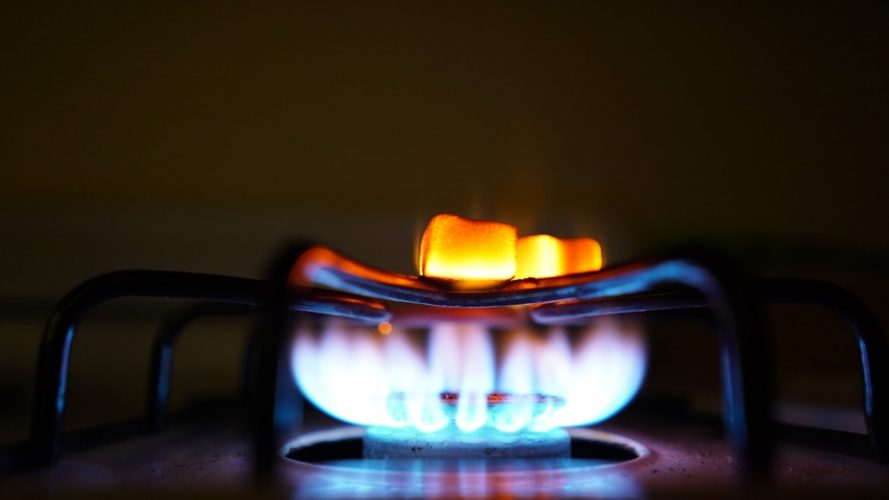 Natural Gas Basics
Understanding Natural Gas
A brief science lesson can help us understand fossil fuels including, natural gas, so that we can use them and speak about them with confidence. According to The U.S. Energy Administration, fossil fuels are the result of decayed plant and animal remains that have built up in thick layers millions of years ago. These remains end up buried under silt, sand and rock being changed by pressure and heat over time. This pressure converted some of this organic material into coal, some into oil (or petroleum) and some into natural gas.
Of those three fossil fuels, natural gas is at the top of the list for cleanliness and safety (when methane leakage is controlled during extraction). Furthermore, it is also very efficient resulting in it being used in nearly 70 million U.S. homes. Part of what makes it such an efficient fuel also makes it a highly combustible fuel. This means that a natural gas leak can ignite when combined with a spark or heat source. Because natural gas is inherently colorless and odorless, a harmless chemical is added to it to give it a scent similar to rotten eggs.
What other things will your licensed HVAC or gas technician tell you to look for when determining if you've discovered a gas leak?
A hissing sound coming from an area near any gas fueled appliance
A yellow or orange flame on your stove instead of a crisp blue one
A Pilot light that keeps going out
Physical symptoms such as nausea, dizziness and drowsiness
Plants turning yellow and dying
White mist or fog around your property
Bubbles coming from wet areas around your home (Test this yourself by wiping down suspect piping with a sponge and slightly soapy water. Are there more active bubbles forming? If so, it's time to call Repairman.)
If a leak is suspected, open windows for fresh air as you evacuate all household members including pets. Allowing an HVAC professional to find the source of the leak is the safest plan. Also keep in mind that using any electronics on your way out could ignite a spark and cause an explosion. Don't attempt to start your car if it isn't a safe distance away from the house. Don't use your mobile phone either. Finally, remember not to panic. Repairman can have a licensed and qualified Denver metro HVAC technician over in a snap to help you remedy the issue. To prevent leaks from happening, make sure your appliances are always installed and serviced by someone licensed in gas or HVAC technologies. Repairman is always happy provide their service.
If you feel there is an imminent danger and the leak might be major major, the fire department is also always an appropriate number to call.
To find an expert HVAC in your area, check out the Repairman App today. You can also find the latest news and updates by signing up for our newsletter. And if you are searching for more home improvement topics and tips, you can learn more by reading the rest of our blog.
Download the FREE Repairman app from your favorite app store today and connect with professional service Providers near you!
(Available for iOS and Android)
Repairman App is the newest Colorado platform for on-demand licensed, insured and verified professional plumbing, electrical, heating and cooling (HVAC), window and roofing service, maintenance and repair. Just download the FREE Repairman app using the link on our site or directly from the Google Play Store or Apple App Store.
All our Plumbers, Electricians, HVAC, Window and Roofing Pro's are licensed, insured and background checked by us for your peace of mind and convenience.
Request service now or schedule for later, enter job detail and upload pictures of parts. When your job is accepted, you get real-time notifications, and even get visual ETA as provider's navigates to your location. When connected you can communicate with Providers using secure call and text feature build right into the application.
Once the job is complete, sign-off on the invoice and pay right through the app using major CC or PayPal and go about you life, knowing that you now have your personal repairman dispatch, right in your pocket.