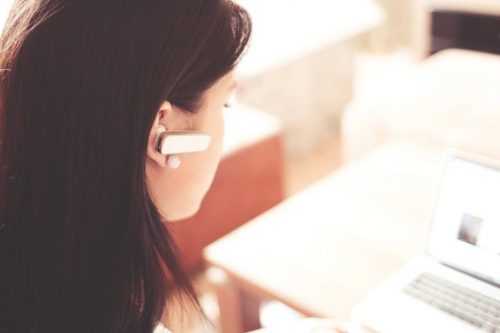 Repairman app for Property Managers
Top Three Reasons Colorado Property Managers are using Repairman
Being a property manager has its ups and downs. There's that fulfillment that comes along with helping out your tenants when a problem arises. On the other hand, there's also the stress of making sure your tenants are being properly helped in a timely manner. Depending on how many tenants you manage, these challenges will fluctuate from time to time.
As a property manager, it helps to have good connections to the right resources in your local area. For those in the Denver, Colorado area, the Repairman app is one of these handy resources that can help you find a repairman when a home improvement project arises with one of your tenants. To give you a better idea of how the Repairman app can benefit you as a property manager, we asked around to figure out the top three reasons why property managers are turning to the Repairman app to help them with their home improvement projects. Take a look at them here:
Easy access to verified service professionals. Whether it's an issue with a roof, electric, plumbing, windows or HVAC service, you need to find the right professional to get the job done. Rather than taking a chance on an unknown provider, you can find verified (and background-checked) service professionals from all of the above mentioned fields by using the Repairman app. Not only does it save you a significant amount of time on research, it gives you peace of mind knowing that your service provider is verified and properly insured to get the job done right.
Remote monitoring and payment. This may be the best benefit of all. There never seems to be enough hours in the day to get everything done. On top of that, we can't be in two places at once. With the Repairman app, you can monitor the job remotely. You can also submit payment remotely and securely through the app. At the end of the day, you don't need to be physically on location. Everything can be managed with a few swipes and taps of your smart phone or tablet.
Access to specialized services. As a property manager, you tend to come across some unique situations with your tenants. Maybe there's a plumbing issue that requires specialized tools to locate a clog. Or maybe you have a wiring issue that only a certified electrician can handle. Many of the service providers on the Repairman app can help you with these specialized services to ensure that your tenants are properly taken care of at all times.
To find an expert in your area, check out the Repairman App today. You can also find the latest news and updates by signing up for our newsletter. And if you are searching for more home improvement topics and tips, you can learn more by reading the rest of our blog.
Download the FREE Repairman app from your favorite app store today and connect with professional service Providers near you!
(Available for iOS and Android)