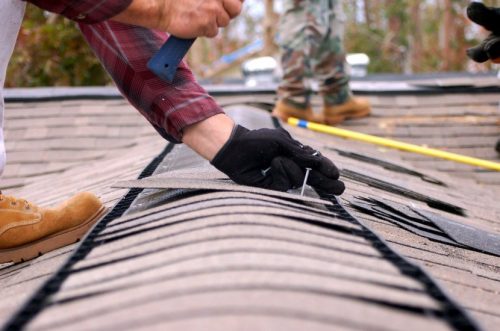 Summer Roof Maintenance
A proactive approach to home improvement is your best bet to avoid major issues in the future that can lead to serious financial investments. Whether we are talking about the interior or exterior of your home, there are plenty of things around your home to pay attention to over the years. For this particular article, we are going to focus on summer roof maintenance.
You probably don't look up at your roof very often, so this might be a component of your home that is being overlooked. It's one of those "out of sight, out of mind" parts of your home. Well, this summer season is the perfect time to give your roof a little extra attention. In fact, the summer time can even cause some wear and tear to your roof that you might not know is taking place. For these reasons, it's important to bring out a roof expert to evaluate the situation.
Utilize a Roof Expert
Let's face it, the common person doesn't know much about the ins and outs of a roof. This is simply an aspect of our home that we don't deal with very often. This is why it's so important to bring out a qualified roof expert. There are certain aspects of the roof that need to be properly evaluated to assess potential damage. Here are some of the things that a roof expert will look for:
Sun damage. The UV rays from the sun are one of the biggest threats to the longevity of your roof. Warped or decayed shingles can be signs of sun damage. These damaged shingles can lead to major problems if they are not properly replaced.
Potential leaking spots. Your roof expert will inspect your shingles for any area where water may be able to get in. If your roof is over ten years old, there may be spots that have decayed, leaving you vulnerable for possible leaks.
Storm damage. In the summer, we get frequent storms that can bring high wind levels and passing debris, such as tree limbs. If you think your roof was affected by a thunderstorm this summer, it's essential to have a roof expert check things out.
A proactive approach to roof maintenance will save you some headaches down the line. Summer roof maintenance is especially important with the intense heat and heavy thunderstorms. Download the FREE Repairman app today to get connected with a roofing expert in your area. The Repairman app – based right here in Denver, CO – is an on demand home services app that can also help you find a repairman in a variety of other services such as plumbing, window repair, HVAC, and electricians. For the latest news and updates, sign up to our newsletter. For more information on a variety of other home improvement topics, check out the rest of our blog.
Download the FREE Repairman app from your favorite app store today and connect with professional service Providers near you!
(Available for iOS and Android)