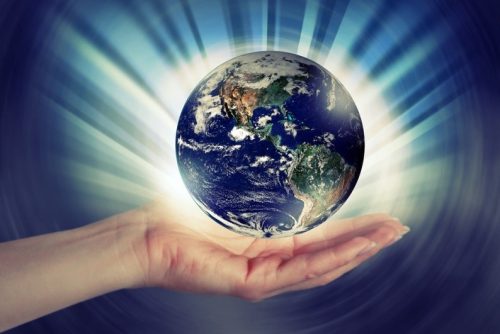 Convert to an Energy Efficient Home
Summer is in full swing. That means the summer heat is putting your home to the test when it comes to energy efficiency. If you haven't considered some of the home improvement upgrades that can assist your conversion to an energy efficient home, now is the perfect time. Beat the summer heat and be prepared for the upcoming winter as well. Don't forget to check out the rest of our blog for more summer home improvement tips and recommendations. Now, let's take a look at some of these energy efficient upgrades and the impact they can have on your home.
Why is Energy Efficiency Important?
Before we look at the changes and upgrades that can be made to improve your home's energy efficiency, let's discuss why it's so important to have an energy efficient home.
It all starts with your energy bills. Cooling your house throughout the summer can really put a dent in your wallet with an inefficient system. Energy efficient HVAC systems will drastically decrease your heating and cooling bills. Energy efficient windows are also essential.
A more comfortable home. Energy efficient homes are much more comfortable when it comes to temperature settings. Old, worn-out HVAC systems need to work twice as hard just to keep the temperatures normal – and sometimes, these systems cannot keep up with the extreme heat and cold. On top of that, if you have older windows, there's a good chance that they have sealant issues that are causing the outside heat and cold to leak into your home.
It's best for the environment. Along with the personal gains of an energy efficient home, you also deliver a positive impact to the outside environment. Energy efficient homes and buildings help reduce emissions. This is an important contribution that helps prevent climate change.
What are the First Steps to make this Conversion?
Energy Efficient Windows
First, start out by having your windows evaluated by a certified windows expert. Let's face it, you can't control the temperature in your home if your windows are not properly installed and sealed to keep out the outside elements. A window expert will recommend an energy efficient window type that will match the windows of your home.
Energy Efficient HVAC System
Next, it's time to take a look at your HVAC system. Bring out a licensed, HVAC professional to look over your system. If you have a system over ten years old, it's most likely time to take a look at the newer, more efficient models that are on the market. Newer, energy efficient models cost much less to run per month in comparison to older models. In the long run, you will recoup your investment fairly quickly when you take a look at your monthly savings due to lower energy bills.
Energy Efficient Appliances
Finally, consider energy efficient appliances. These appliances can help save drastically on your electric bills. For example, many energy efficient refrigerators often use less power than a 100-watt lightbulb. Be sure to use a qualified electrician to ensure that all appliances are properly installed.
Download the FREE Repairman app from your favorite AppStore, or directly from the RepairmanApp website to connect with certified window experts, HVAC professionals and electricians that can help convert your home into an energy efficient home. The Repairman App can also help you find roofing experts and plumbers to help you with any project on your summer to-do list. And don't forget to sign up for our newsletter to receive all of the latest news and updates.
Download the FREE Repairman app from your favorite app store today and connect with professional service Providers near you!
(Available for iOS and Android)