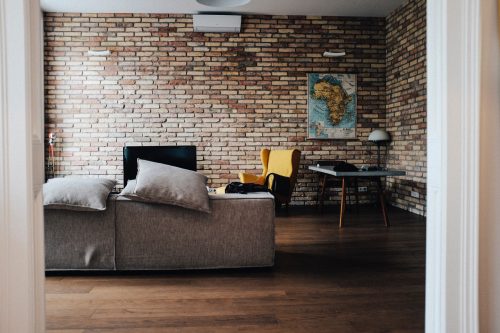 Insulate Intelligently
Insulate Intelligently
When keeping your house toasty this winter, you are probably relying heavily on insulation of some sort in the walls, attic and basement. Maybe you've begun to notice a few places where that cool air is creeping in, and you're considering replacing or adding more insulation. If this is the case you will be faced with options. To be sure you make the best choice appropriate for a specified area, read on!
Fibergass –  This type of insulation consists of tightly rolled fiberglass in the form of rolls or individual pieces at various thicknesses. It can withstand very high temperatures, but it doesn't hold up well to moisture. This makes it a poor contender for areas such as basements or outer walls, but a great option for attics. It is thick and flexible, as well as effective for trapping heat where it belongs. As a cost-effective option with low waste because of how easy it is to cut and stuff, fiberglass is a solid choice for many applications
Blow-in – The benefits of this variety are easy to guess. Because of the nature in which it is applied, blow-in insulation is great for hard-to-reach places that need filling. There are a wide variety of materials to chose from including fiberglass, cellulose, mineral and wool. Depending on your material of choice, blow-in insulation types are among the most earth friendly and can be very successful for combating mildew and moisture making them suitable choices for basements.
Spray-in Foam – Mixed onsite, spray-in foam does require more skill to apply than its counterparts. It expands 100 times its size upon application and forms an airtight yet flexible barrier from the outside air. It is also great around obstructions and oddly shaped areas. Most certain to lower heating and cooling bills, spray-in foam is becoming an increasingly popular choice among homeowners though the cost is two to three times higher than other insulation types and the toxic chemicals in the foam present known health risks (though most of the risk is assumed by the applicator).
Ridgid Foam – This insulation type is affordable and simple to install, though it does end up inferior to fiberglass for thermal retention. Eco warriors should note that there is an element of unusable waste resulting from cutting to fit. It does stands up to moisture well compared to fiberglass, and is it effective as a thermal barrier thermal barrier below radiant heating floor systems. It also has an added benefit of providing soundproofing.
Though poor insulation is most certainly a source for heat loss in your home, the licensed folks and repairman with expertise in HVAC can help you pinpoint other ways to keep your home toasty this winter and cool in the summer months to come.
To find an expert in your area, check out the Repairman App today. You can also find the latest news and updates by signing up for our newsletter. And if you are searching for more home improvement topics and tips, you can learn more by reading the rest of our blog.
Download the FREE Repairman app from your favorite app store today and connect with professional service Providers near you!
(Available for iOS and Android)
Repairman App is the newest Colorado platform for on-demand licensed, insured and verified professional plumbing, electrical, heating and cooling (HVAC), window and roofing service, maintenance and repair. Just download the FREE Repairman app using the link on our site or directly from the Google Play Store or Apple App Store.
All our Plumbers, Electricians, HVAC, Window and Roofing Pro's are licensed, insured and background checked by us for your peace of mind and convenience.
Request service now or schedule for later, enter job detail and upload pictures of parts. When your job is accepted, you get real-time notifications, and even get visual ETA as provider's navigates to your location. When connected you can communicate with Providers using secure call and text feature build right into the application.
Once the job is complete, sign-off on the invoice and pay right through the app using major CC or PayPal and go about you life, knowing that you now have your personal repairman dispatch, right in your pocket.