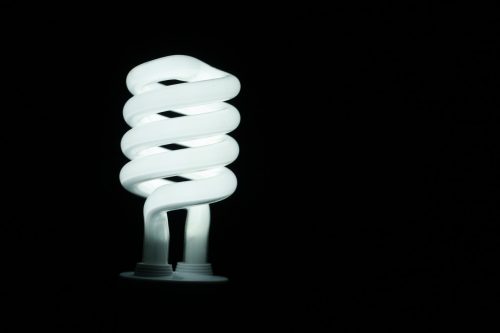 Upgrading Incandescent Light Bulbs to CFL or LED
Upgrading Incandescent Light Bulbs to CFL or LED is a Bright Idea
We've all heard from our overly productive neighbors and coworkers declaring "The new light bulbs I just upgraded to are AMAZING!" We may roll our eyes, because they are only light bulbs after all, but the truth is that upgrading your bulbs can make a big difference for your energy bill and the environment. Let's dive into some helpful information about light bulbs, so that you can decide which are the best for your home when you're finally ready to graduate from your grandfather's bulbs.
Watts vs. Lumens
Watts – are a measurement that we have all seen and heard before, but did you know that watts actually indicate how much energy a particular bulb uses, and not how bright it is? Because many of the devices we have in our household were designed when Watts was the light bulb lingo of choice, it is important to know how Watts compare to Lumens. Confusing the two when upgrading could result in a major fire hazard.
Lumens – are a unit of measure indicating the amount of light per second being emitted from a source. For example, a 60-watt incandescent bulb gives off about 800 lumens of light. (Many more efficient bulbs can give off the same about of lumens with using just 15 watts of energy). Most bulb manufacturers today are including lumens on the packaging because it makes is easier to compare the brightness of any given bulb type.
Bulb Varieties
Halogens – Without too much thought, many people will purchase the halogen bulb when upgrading. This is because they are inexpensive and have the look and feel of traditional incandescents. The drawback of halogen bulbs is that they are only about 25% more efficient that the old school incandescents.
CFLs – compact fluorescent lightbulbs use around ¼ the energy of incandescents and last approximately ten times longer. A major downfall of CFLs is that they contain mercury and can become tricky to dispose of properly. Some countries have even banned them for this reason.
LEDs – Light emitting diode technology is the newest and most sustainable to sweep the world of lightbulbs. Though a bit more expensive than CFLs or Halogens, they are dominating the market more and more. This is for a good reason. They produce about 80 lumens per watt on average and last up to 25 times longer than incandescents. The upfront cost might be more than consumers are accustomed to, but the bulb pays for itself over time. Critics say an average American household could save a couple hundred dollars from their energy bill annually if they replaced all the old bulbs in their homes with LEDs. It should be noted, however, that to take full advantage of the energy efficiency of LED bulbs, one would need to upgrade the lighting system itself, as the more archaic systems in place now weren't designed to work efficiently with LEDs.
When you're ready to upgrade the light fixtures in your home, let the licensed electricians at Repairman dazzle you with their lighting knowledge.
To find expert in your area, check out the Repairman App today. You can also find the latest news and updates by signing up for our newsletter. And if you are searching for more home improvement topics and tips, you can learn more by reading the rest of our blog.
Download the FREE Repairman app from your favorite app store today and connect with professional service Providers near you!
(Available for iOS and Android)
Repairman App is the newest Colorado platform for on-demand licensed, insured and verified professional plumbing, electrical, heating and cooling (HVAC), window and roofing service, maintenance and repair. Just download the FREE Repairman app using the link on our site or directly from the Google Play Store or Apple App Store.
All our Plumbers, Electricians, HVAC, Window and Roofing Pro's are licensed, insured and background checked by us for your peace of mind and convenience.
Request service now or schedule for later, enter job detail and upload pictures of parts. When your job is accepted, you get real-time notifications, and even get visual ETA as provider's navigates to your location. When connected you can communicate with Providers using secure call and text feature build right into the application.
Once the job is complete, sign-off on the invoice and pay right through the app using major CC or PayPal and go about you life, knowing that you now have your personal repairman dispatch, right in your pocket.