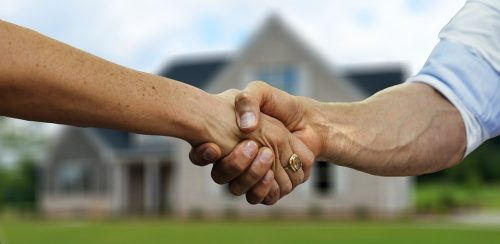 Quick Fixes to Spruce up your Rental Property
Owning a home comes with its challenges – but owning a rental property is a whole other ball game! When you approach home improvement projects at your rental property, you are in a different mindset in comparison to the types of changes that you would make to your own personal home. While you want to make your rental property inviting and comfortable for your renters, you also want to continuously find ways to increase the value of the property over the years.
In most cases, rental properties are financial investments where the owner is looking for the highest rental rate possible. With this in mind, let's take a look at some quick fixes to help spruce up your rental property in ways that will help boost your rental rates! And keep the Repairman app in mind when it comes time to track down a licensed professional in your area to help you with these projects.
New floors
New floors can make a BIG difference when someone steps foot into your rental home. You don't need to go crazy with overly expensive hardwood floors if it's not in the budget; however, laminate, tile or vinyl could be a good option. Be sure to consider how much foot traffic you expect to have in the home (the durability of the material will come into play here). Putting in new carpets helps with appeal as well. Check in with a contractor or handyman service to go over some options.
New kitchen countertops
Let's face it – the kitchen gets a lot of attention when it comes to the value of a home. An upgrade on countertops will drastically change the look of your kitchen. Granite, quartz, marble and tile are some popular material types. Again, a contractor or handyman service can help match you up with a good fit for your current kitchen set up.
Bathroom remodel
An upgraded bathroom will certainly help attract renters. Putting in a new sink, toilet and shower will help give the room a new look. While you are at it, put in a new a floor as well. This is usually a fairly cheap addition for a bathroom due to limited square footage. At the end of the day, these changes will help boost your property value.
HVAC updates
Make sure your heating and cooling system is running efficiently and effectively. If there's one thing that renters don't want to deal with, it's poor HVAC systems that lead to high energy bills. Bring out an HVAC expert to look over your system. If upgrades are needed, it's worth the investment. Renters are more likely to stay long term in a home that doesn't cause them a lot of headaches.
Good windows
This may not seem like an obvious choice right off the bat, but seasoned renters will look at the quality of your windows before they sign a lease. Old windows can cause heating and cooling problems. These are major concerns for renters who were burned by these problems in the past. Bring out a licensed window professional to evaluate the quality of your windows.
Each of the above home improvement ideas will help get you on your way to higher rental rates for your rental property. Download the FREE Repairman app today to get connected with a wide variety of certified professionals in your area that can help you with flooring, countertop installation, bathroom remodels, HVAC updates, window repairs and more. For the latest news and updates, sign up to our newsletter. If you are looking for more home improvement topics to tackle, you can learn more by reading the rest of our blog.
Download the FREE Repairman app from your favorite app store today and connect with professional service Providers near you!
(Available for iOS and Android)