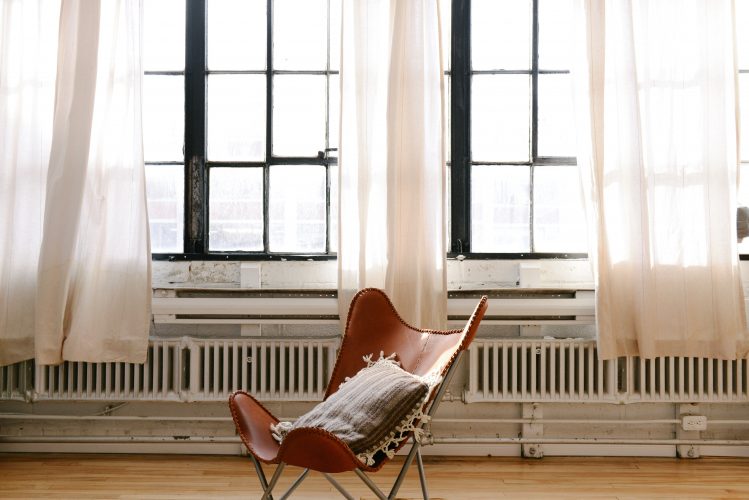 The Temperamental Thermostat
A chill is in the air! It's time to ensure your thermostat is functioning appropriately.
HVAC systems (Heating, Ventilation and Air Conditioning) are usually regulated by a wall-mounted thermostat, so if your home is suffering from trouble in temperature paradise, this should be the first place you check when troubleshooting. Before calling a licensed HVAC technician with Repairman, try the following tips to troubleshoot a heating system that isn't producing heat, cycling too much or won't stay at the desired temp.
If your thermostat is battery operated, replace old batteries.

Reset your circuit breaker for the fuse that the thermostat is connected too.

Be certain the thermostat is mounted firmly to the wall. (Also check that its level, as this can have an impact on its proper function).

Check for cleanliness. Dirt and dust can cause connection interruptions between wires.
Heat Anticipators
If your heating system is cycling on and off too often, the root cause could be a setting with your heat anticipator. The heat anticipator is a component within the thermostat that works to "desensitize" it in order to prevent excessive cycling on and off, which can damage the system. You will need to read the product manual for instructions on your specific model, but generally, the anticipator is set in Amps (A), and the higher the number, the longer the system's "burner on" cycle will last. Manufacturer's recommended settings are important to know when deciding if your setting is appropriate for your local climate.  
If you have gone through the steps above and can't correct the problem, it may be time to consider the furnace itself as the culprit. Don't hesitate to request a visit from the licensed home service pros at Repairman to help with funky furnaces and temperamental thermostats alike. They'll be there in a snap to set things right.
To find expert in your area, check out the Repairman App today. You can also find the latest news and updates by signing up for our newsletter. And if you are searching for more home improvement topics and tips, you can learn more by reading the rest of our blog.
Download the FREE Repairman app from your favorite app store today and connect with professional service Providers near you!
(Available for iOS and Android)
Repairman App is the newest Colorado platform for on-demand licensed, insured and verified professional plumbing, electrical, heating and cooling (HVAC), window and roofing service, maintenance and repair. Just download the FREE Repairman app using the link on our site or directly from the Google Play Store or Apple App Store.
All our Plumbers, Electricians, HVAC, Window and Roofing Pro's are licensed, insured and background checked by us for your peace of mind and convenience.
Request service now or schedule for later, enter job detail and upload pictures of parts. When your job is accepted, you get real-time notifications, and even get visual ETA as provider's navigates to your location. When connected you can communicate with Providers using secure call and text feature build right into the application.
Once the job is complete, sign-off on the invoice and pay right through the app using major CC or PayPal and go about you life, knowing that you now have your personal repairman dispatch, right in your pocket.