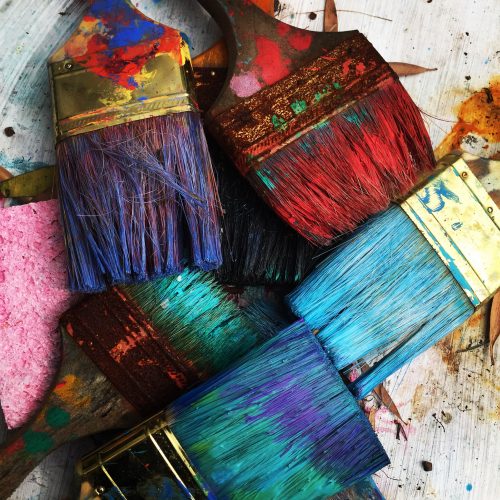 Residential Paint Finishes
Residential Paint Finishes
With the New Year right around the corner, you may have your sights on fresh beginnings of all kinds. Changing the paint color in a room or two is a simple way to invite different energy into your home. Because selecting the right paint can be a bit daunting, we'll break down the most common varieties for you.
High Gloss & Semi Gloss – The most durable of all paint varieties, these types are great for areas exposed to moisture and messes. Select high and semi gloss paints to keep kitchen and bathroom walls easy to wipe down. The durability of these varieties also make them good candidates for children's rooms that may be subject to bumps and scuffs. Be aware that higher gloss paints will highlight application flaws. Invest in quality rollers and brushes for the most even application.
Satin – With a velvety finish, and high durability, satin style paints are a great balance of form and function. They add a welcome softness to living rooms and bedrooms, yet are also easy to clean making them suitable for messy areas like kitchens. However, just like high gloss, application flaws are difficult to hide with satin paint.
Eggshell –  Because of it's low shine finish, eggshell paints cover imperfections well. They are also lower cost making them the most common of paint choices. The downfall of eggshell paints is that scuffs and stains are difficult to remove from their surface. They do best in bedrooms and offices for this reason.
Matte/ Flat – For the lowest durability, but the highest coverage, opt for matte paint. With no shine to them, they absorb all blemishes in the wall below, but keep some extra paint stored for any scuffs that might need to be painted over later. They will be nearly impossible to remove without stripping the top layer of paint.
Milk Paint – Providing an all natural alternative to the chemical laden traditional paints, milk paint is a fun option for adventurous homeowners open to a more organic and distressed look. Made from ingredients like clay, limestone and milk protein, it's safe for little helpers and looks great when applied with sponges or brushes. Because milk paint dries with an unpredictable distressed looking finish, it is great for walls with lots of imperfections.  The downfalls of this paint variety are that it does tend to chip, and it can be nearly impossible to match if you need more paint later.
For all household updates beyond simple paint jobs including everything from electrical to molding, the licensed experts at Repairman are ready to assist you!
To find an expert in your area, check out the Repairman App today. You can also find the latest news and updates by signing up for our newsletter. And if you are searching for more home improvement topics and tips, you can learn more by reading the rest of our blog.
Download the FREE Repairman app from your favorite app store today and connect with professional service Providers near you!
(Available for iOS and Android)
Repairman App is the newest Colorado platform for on-demand licensed, insured and verified professional plumbing, electrical, heating and cooling (HVAC), window and roofing service, maintenance and repair. Just download the FREE Repairman app using the link on our site or directly from the Google Play Store or Apple App Store.
All our Plumbers, Electricians, HVAC, Window and Roofing Pro's are licensed, insured and background checked by us for your peace of mind and convenience.
Request service now or schedule for later, enter job detail and upload pictures of parts. When your job is accepted, you get real-time notifications, and even get visual ETA as provider's navigates to your location. When connected you can communicate with Providers using secure call and text feature build right into the application.
Once the job is complete, sign-off on the invoice and pay right through the app using major CC or PayPal and go about you life, knowing that you now have your personal repairman dispatch, right in your pocket.